Spa Boutique & Spa Presentation
'' I designed each of my Spas to be a truly exceptional escape from the everyday...''
Vinothérapie Spa®
Les Sources de Caudalie
a unique place in the world
The Caudalie Spa des Sources was established at the heart of the vines of Château Smith Haut Lafitte in 1999. Mathilde imagined a dream place with vineyards as far as the eye could see and where the senses are pampered, bodies soothed and souls regenerated.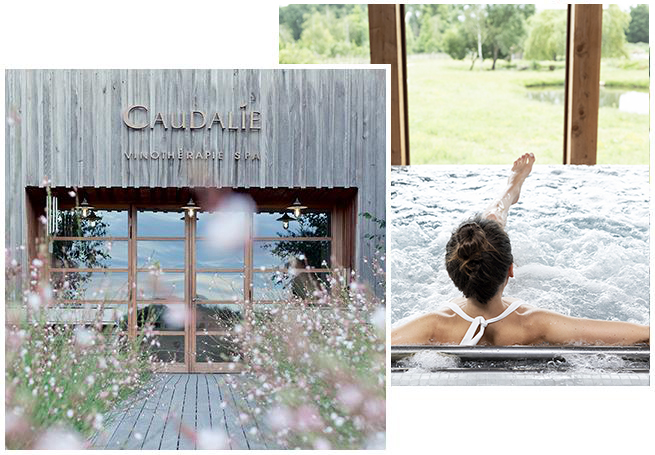 Our Vinotherapie Spa in the world
Located in exceptional places sharing the same requirements as Caudalie, the Vinothérapie Spas are gradually spreading throughout the world...
The Boutique-SPAs around the world
To suit a city pace and enable you to enjoy experiencing our treatments in places near you,
the Caudalie Boutique-SPAs propose 50-minute versions of the treatments inspired by the Vinothérapie signature protocols.